Serving The Design and Construction Community
Janelle
Chorzempa (Retired)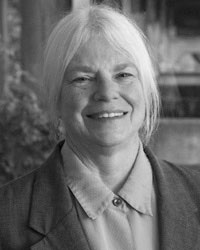 Janelle Chorzempa has joined our founding partner, Jim Marvin, in retirement and is no longer a practicing attorney. The other attorneys at MC&L will happily assist you with any of the services Janelle has provided in the past.
Janelle was a registered architect in the State of Oregon for 34 years, and an attorney whose practice focused on design and construction law, and products liability. Janelle handled contract negotiation and litigation, personal injury, estate planning, and business law matters for the firm's architecture and design clients. Prior to attending law school, Janelle worked on architectural projects in Germany, Minnesota, Oregon, Washington, and Colorado. Her experience included residential, commercial, educational, and governmental design and construction, including managing a major expansion for the Portland Public School District. Janelle taught technical and design courses at Portland State University and University of Oregon. Similarly, she provided seminars for the firm's business clients, for AIA of Oregon, and for law practitioners who focus on construction law. Janelle was also a contributing author to the "Oregon-Architect/Engineer Liability and Agreements" chapter of the Oregon State Bar's Construction Law book.
We owe both Janelle and Jim a large debt of gratitude for the years of work developing our firm and our focus.
Education
B.A., University of Minnesota, 1972
Masters of Architecture, University of Oregon, 1976
J.D., Lewis and Clark Law School, 1990
Seminar Topics
Oregon Lien Law: A Practical Approach to Protecting Your Lien Rights
The New AIA Documents
Drafting Contracts
When To Walk Away From Signing a Contract
Office Practices that Can Reduce Liability
Liability Under Oregon Administrative Rule
Changes In Oregon Law Affecting the Design Community
Proposed Statutory Changes For Architects and Engineers In Oregon
Copyright Law for the Design Professional
Limited Liability Companies: Is the Risk Too Great?