Serving The Design and Construction Community
Contract Drafting and Negotiation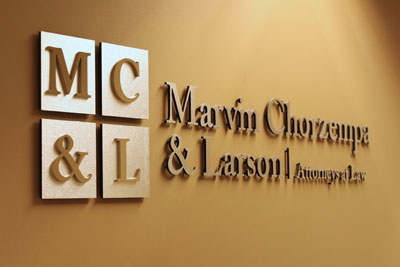 Contract drafting and negotiation is perhaps the most underrated manner in which a design professional, or anyone else, can protect themselves. On a regular basis we see clients subjected to claims that could have been avoided or resolved at a fraction of the cost with careful contract drafting before the project commenced.
At Marvin Chorzempa & Larson we have a long history of drafting contracts and negotiating changes to protect the interests of our clients. We are very familiar with the strengths and weaknesses of standard contracts in the design and construction community. We know how to add, remove and alter these documents to make sure that you are protected as much as possible under Oregon or Washington law.
The industry standard contracts, whether you use the AIA Contracts, or ConsensusDocs, are drafted to a national standard. Contracts however, are typically enforced under the laws of the jurisdiction where the project is accomplished. Therefore it is very important that these contracts be altered to specifically address the laws of jurisdiction.
If a contractor wanted to swap out some W8's for 6x6 Tube Steel, you'd consult your structural engineer. If your client wants to redraft your contract, consult with us.
We also can provide template contracts custom drafted to your particular needs.
Services:
Contract Drafting
Contract Negotiation
Template Contracts
Bid Drafting
Specifications Drafting